Unibet betting company was founded in 1997 and it belongs to the Kindred Group. Their presence is mostly in European countries, and in Australia, they bought Betchoice and their operations are mostly regulated by Northern Territory government in Australia.
Unibet App review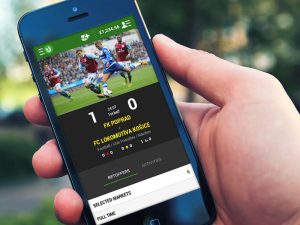 Anyone who owns an iPhone and iPad can access the Unibet App. It however needs requires the users to have an iOS version of 8.2 or higher. Users of Android OS on their mobile phones need to download the app directly from the Unibet website.
Advantages of unibet app
People who have done Unibet App review find that having an app that you can access through the phone instead of having to rely on the desktop website is a huge advantage. The Unibet App is rich in functionalities that are specific with mobile phones, so users get the same experience they would have had if they used a desktop app.
The other advantage is that the app allows for live streaming and it can be accessed anywhere as long as there is a stable internet connection.
Other Unibet App reviews say the biggest advantage of the app is that it is designed in a way that is easy to understand and use. There are no complex requirements, and all users need to do is access the menu and find what they are looking for.
Features in the app
A Unibet App review would not be complete without a list of features that make up the app. Some of the things users find when they download the Unibet App include:
Banking features: Every betting site should have a banking feature where users can monitor their deposits and withdrawals. The Unibet App has basic banking options and also gives an option of doing multiple deposits through the options provided by the app.
Live streaming: This app allows users to follow more than 30,000 sporting events that are live streamed through the app. Some of the popular games that people live stream through the app include NHL, football and tennis, among others.
Expert edge: This feature is in the app to provide the relevant statistics for past betting events. It helps users make wiser bets based on earlier performances.
Live betting: Most users admit that the ability to place a live bet on an ongoing sport is what makes them give a high unibet app review. This feature allows users to bet on ongoing sports such as tennis, football, golf and basketball.

Racing feature: Unibet app allows for users to bet on the latest horse races that are being held both in Australia and overseas. The site also shows markets to access greyhound racing.

Summer sports: This one is for popular sports that are played during the summer.
Winter sports: During winter, Unibet has betting markets for Rugby Union and Australian Rules Football, among other things.
US Sports: This is for people who love sports that are popularly played in the US. Some of the games are NBA games, ice hockey and American football.
The good thing about using the Unibet App is that users can easily find promotions, account settings, popular sports. The colours on the homepage are black, green and white, which are the official corporate colours.
Downloading the app
For users with Apple devices: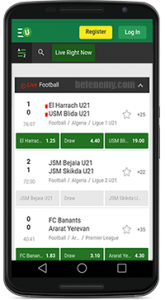 -Go to the Apple App store and enter 'Unibet' on search.
-Click on download and install the app.
-Login and join.
For users with Android devices:
– Go to settings on phone.
-Click on 'security' section and click on 'unknown sources'.
-Open you internet browser and go to the Unibet website.
-Follow the instructions at the website and download the app.
Logging in
Users do not experience difficulties when it comes to logging in to the app. For those who have participated in the various Unibet App reviews available online, once someone goes through the first sign up, the rest is easy. After a successful login, the users are immediately transferred to the homepage to access the many features available.
Payment methods
Using Unibet App allows users to pay for their bets and receive payment through different payment options. To deposit money into their betting accounts, the users can use debit or credit cards. Other options of payment include Bpay, PayPal, Poli and other credible payment methods. The moment a user makes a payment, the transaction is reflected immediately. They may have to wait a little longer for withdrawals, but it always reflects within a few days.
Safety and security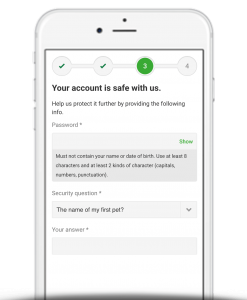 One of the most asked questions for people who want to download any application; especially one where they will need to make a monetary transaction is how safe the site is. An honest Unibet App review must address the safety and security of the site.
Unibet is fully licenced as a sports betting site that is regulated by the United Kingdom Gambling Commission.
When it comes to security on payment, the transactions are encrypted and protected using the latest security technology. There have not been complaints of people claiming that they have lost money through illegal transactions when using the app.
The fact that Unibet is licenced and regulated also means that they will not try to engage in malpractices; and if they do, the regulators can bring the site down.
Customer service
-Users who have questions or are experiencing challenges can consult customer care through phone calls, email or live chats that are available 24/7.
General conclusion
The app has several features that would appeal to anyone who wants to bet; whether they are just starting out, or they have been betting with other sites. The site is easy to navigate and features easy to understand. One disadvantage is that it can sometimes get slow, especially for popular sections, but otherwise, it works just fine. Unibet App is a highly recommended app.