What is Unibet?
Unibet is part of an online gambling operator known as the Kindred Group. This group consists of more than 10 brands, including Maria Casino. Unibet was founded in 1997 by Anders Strom. The Unibet platform provides a variety of services to its customers, including sports betting, and racing betting. Is Unibet worthy of membership? Many current users of Unibet believe it's worth all the hype. Read more here on Unibet betting review as we answer what new users really need to know.
How Does Unibet Measure Up in the World of Online Betting?
Unibet is rated based on a variety of information, including reliability and odds, which account for 20% of the entire score, promotions, which account for 15%, withdrawal speed, which accounts for 10%, and mobile take, which accounts for 10%, and 5%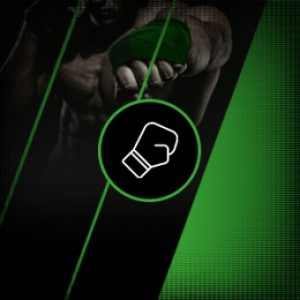 remains for any other factors that can be considered.
Unibet betting review: Out of 10, Unibet receives and overall score of 8.7. The highest scoring features of Unibet are the
Betting markets
Live betting
Mobile use
Reliability
Withdrawal times
What Do Users Enjoy about Unibet?
Unibet players enjoy
Reliability
High pay-out rates
Variety of sports and betting options
Live streaming service
Great mobile app
Awesome visuals
Multi-language support service
What Are the Deposit Options for Unibet?
Unibet offers its users a wide range of deposit options, including credit and debit cards and online wallet services. However, there is a somewhat complex fee structure in place that means some options cost more than others

Deposit options for Unibet include:
Bank transfer
Mastercard
Visa
Visa Electron
PayPal
POLi

What Are the Withdrawal Fees and Times Associated with the Unibet Platform?
The Unibet withdrawal methods include:
Bank transfer
MasterCard
Visa
Visa Electron
PayPal
POLi
All of the withdrawal methods for Unibet are free and it can take up to 72 hours for the withdrawal process to complete.
What Are the Pros and Cons of Using the Unibet Platform?
Are you interested in the pros and cons of being a member of the Unibet community? This Unibet betting review will answer many of your questions and address your concerns.
The Pros of Using Unibet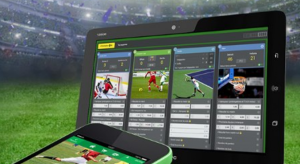 A Unibet betting review is valuable because it provides beneficial information about the service. There are a variety of benefits of using Unibet. Not only are there great odds and high average pay-out, there are also quick transaction processing times. Unibet has alternative betting options and different sports events. Unibet provides more than one form of contact, including email, phone, live chat, and account messages.
The Cons of Using Unibet
One downside of using the Unibet platform are the fees that are charged for deposits that are made using debit and credit cards. The offers are also a lot less common on Unibet than some of its competitors.
Betting on the Unibet Platform
The minimum bet that can be made on the Unibet platform is $1. The max profit per bet is $20,000. The types of odds on this platform are fractional and decimal.
Other Information about the Unibet Platform
Unibet offers services that include live streaming and cash out. The available currencies include GBP, DKK, EUR, and PLN. Unibet is available on platforms that include PC, mobile, and tablet. The mobile app for this platform is available on Android and iOS Platforms, but there is no app available for Windows phones.
What You Need to Know Before Using the Unibet Platform
Unibet suggests deleting cookies from your browser before becoming a member of the Unibet community. Once you are a member, users are advised to sign up for the community newsletter that provides details regarding updates and promotions. Customer support is available 24 hours a day.
Responsible Gambling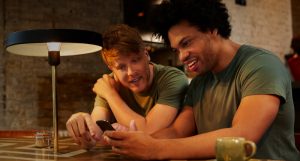 Unibet welcomes new players from certain countries and locations, including
Canada
Australia
New Zealand
Romania
Poland
UK
Ireland
Denmark
Norway
Germany
France
and many more. Regardless of where users decide to play, Unibet aims to ensure that all of its users are gambling responsibly. Users can gamble responsibly and still have fun by setting a deposit threshold. Unibet offers a self-assessment test that helps users keep track of their gambling habits. Users can use a self-assessment tool if they think they're gambling too much, or gambling has become a serious part of their life. The self-assessment can help users identify where they're having issues and give tips on how to correct them.
Unibet offers a self-exclusion option that allows users to take a break from gambling for as little as 24 hours or as long as 6 months. Unibet urges users to understand and assess their risks of gambling and know what's at stake before they start gambling.
Overall, Unibet is a pretty sound platform that has more perks and benefits than downfalls. This betting platform is convenient and can be used across a variety of devices. They offer different contact options and try to make all their users feel welcome. The Unibet platform is one of a few platforms that offers a variety of betting options and different sports all on one website.